Turn hot glass into cool stuff!

3333 Lake Shore Rd.

Buffalo, NY 14219

  716-481-5664

Private classes for children starting at age 10

We recognize that when it comes to learning, one size does NOT fit all.

We tailor the learning to the learner.

Whether your child is left-handed or right-handed, whether he/she learns best by seeing, doing, or hearing, we will help your child develop new skills in glass work and make the experience fun!

Vicki is a NYS certified teacher and has been teaching children and adults for well over 25 years.  She is known for her patience and ability to break down complex tasks into manageable steps. She prides herself in helping her students succeed.

Instruction Tailored to Your Child's Needs

For more information or to schedule an assessment, please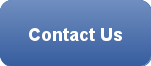 Kids "Turn Hot Glass into Cool Stuff!"

FIRST STEPS

Before accepting your child as a student, we will assess your child's readiness, hand-eye coordination, ability to follow instructions, and maturity.

This assessment will be done during an introductory "Make-A-Bead" or "Make an Icicle" mini-class where your child will work one-on-one with Vicki Schneider, licensed NYS teacher. The fee for this mini-class/ assessment is $30.

At the end of the mini-class, Vicki will confer with you and your child. We only will proceed with private classes if everyone agrees.

Expressive Glass will only accept those students who the instructor believes has the potential to work safely and successfully.

Develop your child's curiosity, creativity, and confidence

​WEEKLY CLASSES

Typically, students study with Vicki for an hour a week. 

They will learn how to work safely at a torch and will create various glass pieces depending on their skills and interests.

Students will progress at their own pace and will record the skills they learned at each session.

A parent or responsible adult is required to accompany the child 

         for each lesson.

Fees for private instruction are $40/hour and include all glass 

         and the use of tools and equipment.

Call us at 716-825-3333 or 

email us
 for more information or to schedule an assessment